10 years of beyond excellence...
Theori Stages is celebrating it's 10th Anniversary in a major way! Theori Weekend 2015 will feature three nights of epic shows. It starts October 16, 2015 with the 10th Anniversary performance of "I Still Love H.E.R. (atributetohiphop)", the original hip-hop musical review that started it all. Saturday, October 17, 2015 is the return of "Slow Jams: From Loss to Love", the perfect show for Sweetest Day. Capping off the weekend on Sunday, October 18, 2015 is the new celebration of our city's finest talent "Made In Chicago". This one night only event will feature the best up-and coming Emcee's, Singers, Dancers, Comics, and Visual artist under one roof. Join us as we celebrate our past, commemorate our present, and look to the future of phenomenal Chicago-based, artistry!
I Still Love H.E.R. (atributetohiphop) - Friday, October 16, 2015 - 7:00pm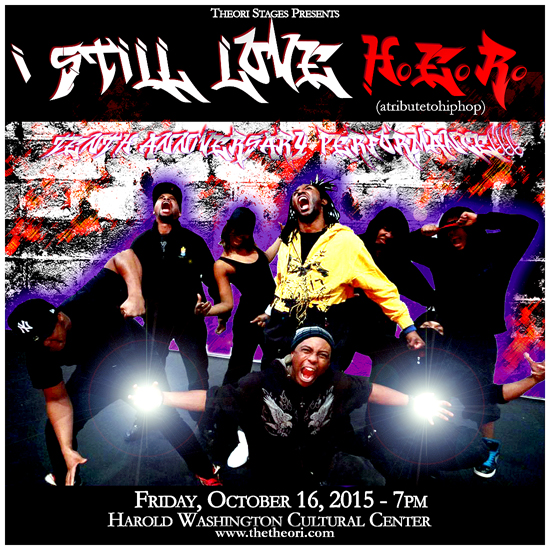 This sociological musical centers on Love 1, a revered Chicago on-air personality who is about to begin his final broadcast. In the midst of his farewell show, Hip-Hop arrives to tell her story the way it really is. Through the dialogue that follows, Love 1 and his listeners are told the story of Hip-Hop through her own words. Social issues such as feminism, parenting, racism, capitalist media domination and violence in the Hip-Hop community are examined throughout the show, with relevant Hip-Hop classics as the backdrop. By the end of his broadcast Love 1 reconciles his love affair with his culture and realizes that he must "always take time to listen to the soundtrack of his life".
Slow Jams Vol. 1 - *Sweetest Day* Saturday, October 17, 2015 - 7:00pm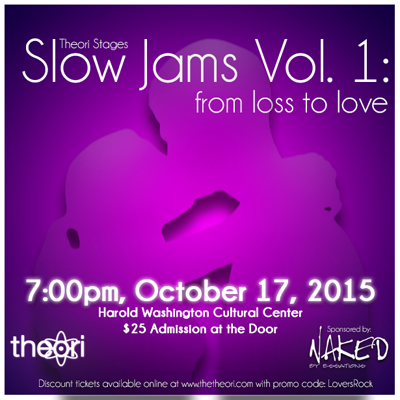 "Slow Jams Vol.1: From Loss to Love" is the newest theatrical production from Theori Stages' playwright/director Wendell Tucker. This intimate musical takes you inside the minds and hearts of two lovers, on their journey from heartbreak to love. Under the musical direction of Andre DuBois (CEO of Reflective Music), Slow Jams features live covers of some of the greatest Slow Jams of all time, performed by the Chicago music scene's hottest new artists. " Slow Jams strips away the clichés of love stories to reveal the emotional mechanics of moving past a failed relationship to find the love of your life. It is a modern day parable to remind lovers that their relationship "is not a day's work, it is not a place, it is a moment by moment exercise in making sure that the one who loves you, always knows that they are loved too."
Made In Chicago - Sunday, October 18, 2015 - 7:00pm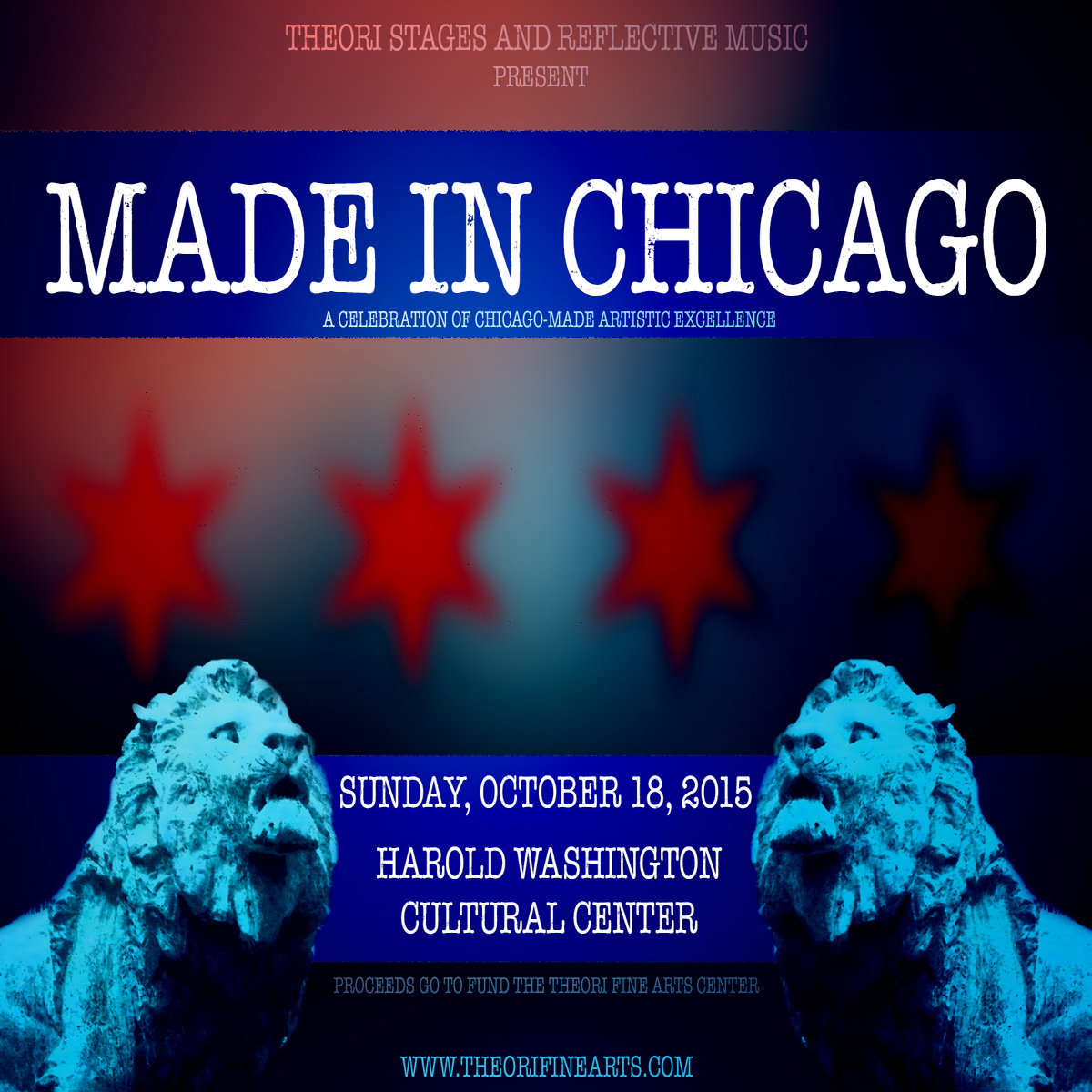 Made in Chicago is a glimpse at the next great stars of tomorrow. Chicago's best up-and-coming emcees, singers, dancers, comedians, and visual artists all under one roof! Join us for an amazing night of laughs, live music, beautiful art, and surprises galore!
***Profits go to fund the opening of the Theori Fine Arts Center!!! You can find out more information and make a donation at www.theorifinearts.com***